Dancing Shiva: The Home of Yoga and Ayurveda
Dancing Shiva Yoga and Ayurveda is the home of an original style of yoga based on authentic Yogic and Ayurvedic principles and is the first center in the west to offer a complete curriculum aimed at achieving a balance of the Ayurvedic science of tri-dosha.
Yoga and Ayurveda Certification Programs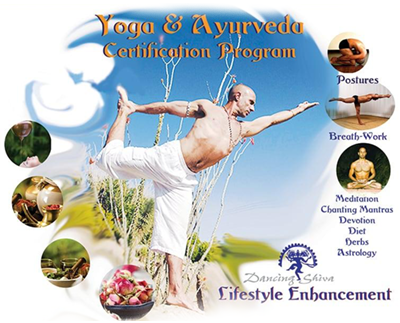 Dancing Shiva's hallmark program is now in its 12th year. The original Yoga and Ayurveda certification program unifies both sciences into one complete approach.
The Yoga and Ayurveda Programs include:
Yoga Asana
Meditation
Breathwork
Mantra
Ayurvedic Diet, Herbs, and Vedic Astrology
Discover the various certification options: 200-hour, 250-hour, 300-hour, and our annual India ayurvedic program.
Upcoming Yoga and Ayurvedic Programs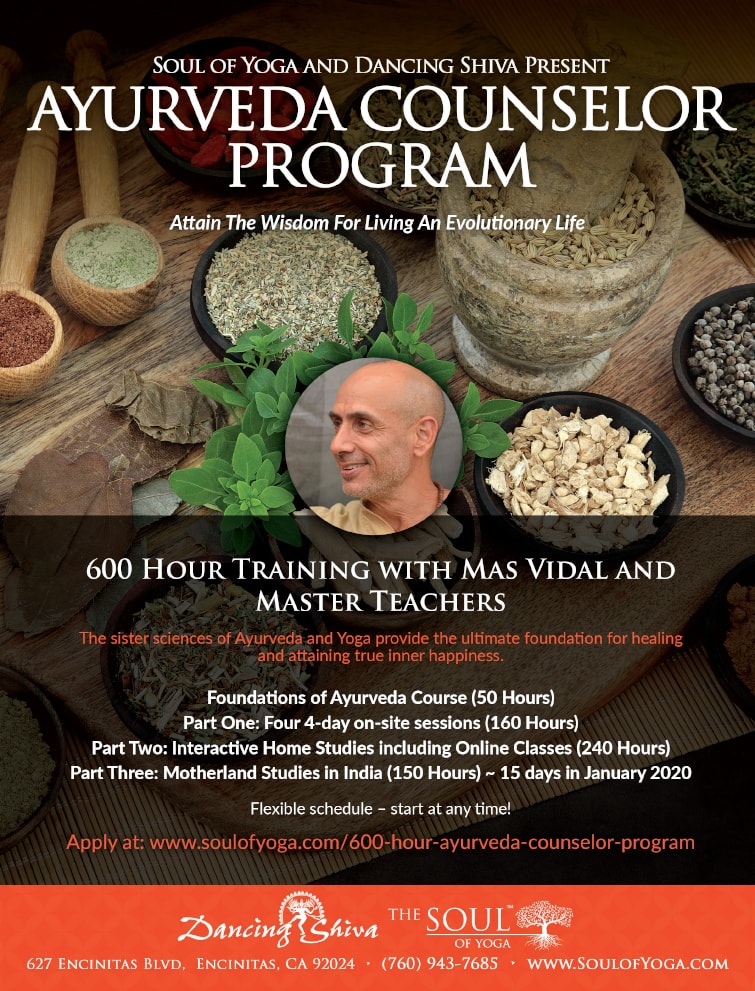 Become an Ayurvedic Counselor
This integral certification program is focused on the prevention of health-related issues and the promotion of ayus or longevity through a balanced and healthy life.
Today, more and more yoga teachers are looking to expand their teaching skills beyond just postural practices and thus, this program was designed to help bridge the mind-body relationship, which is often from commercial yoga asana training programs.
Join the Ayurveda Counselor Program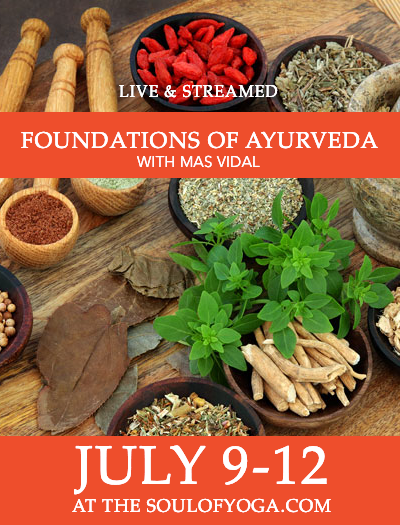 Discover the Foundations of Ayurveda
Ayurveda means the "science of life"; it is the study of life, balance and health as a spiritual practice. In this course you will learn to fine tune your awareness of your own innate constitution to establish harmony and balance and gain basic skills to apply this understanding to the lives of your clients and students.
We will be discussing daily and seasonal routines for each constitutional type, and the difference between Prakruti (individual nature)and Vikruti (imbalance).
Join the Foundations of Ayurveda Program
Error
reCAPTCHA plugin needs a site key to be set in its parameters. Please contact a site administrator.