Portugal Encantado Summer Retreat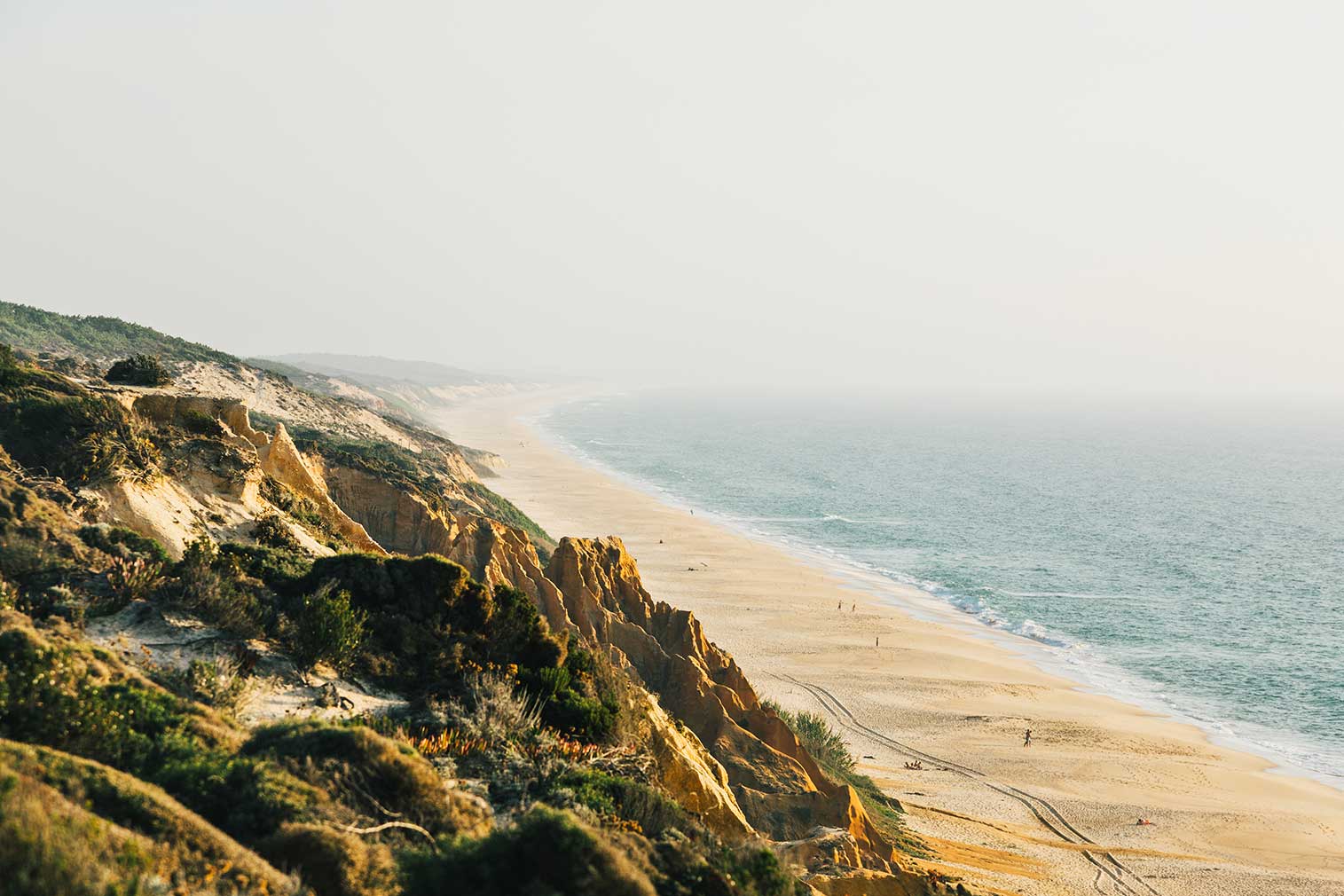 July 16th - 20th 2019
with Mas Vidal
Note: This event is sold-out for 2019, please consider joining us for next year.
Join Mas and an international sangha for a special Yoga and Ayurveda retreat in the land of enchantment in the beautiful coastal region of Comporta, Portugal.
General Info:
Let us coexist in a quiet and very natural 40-acre private estate where we will have time to practice integral yoga, meditate and enjoy the enchanting environment of nature in Portugal and alongside a splendid spiritual community. The retreat includes exquisite meals prepared by the very special chef and naturalist Diana Basto who selects the finest local organic foods for this special occasion prepares the most creative vegetarian dishes you will experience.
---
Activities and Schedule
Each day during informal satsangas (group discussions) we will explore various topics related to yoga and Ayurveda lifestyle and how we can integrate them into our lives. Each morning period will also be ideal for our postural yoga practice. This will be dynamic and challenging while at the same time very relaxing and fun. Each practice will
vary between 60-90 minutes. Our Vedantic meditations will vary approximately between 30-60 minutes and include mantras and visualizations, prayer and group healing exercises. Those who have a steady yoga and meditation practice are welcome to attend.

---
About Comporta Portugal
The retreat is a private estate in the quaint a coastal region of Comporta, Portugal. A region known for its enchanting beaches, cork tree forests and simple little towns. Such a relaxed environment is ideal for a spiritual retreat
Note: The retreat is limited to only 15 persons in order to maintain the privacy and intimacy of spiritual practice and enjoy the space from noise and fast paced life. Once accomodations in the house are full then guests are encouraged to stay at two neighboring hotels, one is called Brejo Da Amada and the other is called Sublime.

Guests should fly into Lisboa and then take your preferred transport to Comporta, 1.25 minutes from the airport. Travel plans should include arrival on the 15th into Lisboa (Lisbon) and departure on the 21st.
If you are interested please email us at
---
Retreat Description:
Summers are naturally enchanting to us because it invites us to be outside, enjoy greater sunlight and perhaps to see the beauty that exists in the world. The principles of yoga in some ways means to be enchanted with life and to live delightfully, and this occurs as we become aware of our true nature.

This years retreat will focus on bringing us back to our spiritual essence as beings that reflect three sublime qualities, peace, light and love or Sat, Chit Ananda. Like the sun that keeps shining regardless of the weather, clouds or night, the light of our souls should be encouraged to shine through into all aspects of our life, regardless of our thoughts, emotions, and circumstances. Retreats encourage us to slow down, to observe and to refine and transform our outer vision into the transcendental experience of being, or pure existence with the soul. As we come together at this very special place we mutually support each other in removing all the layers, excuses and ideas that separate us from feeling enchanted with life, a blessed gift of the creator.

Through integral yoga practices, group exercises, exposure to elements within this serene and natural setting we will enrich our lives by nurturing our higher purpose. We will also embrace the natural principles of Ayurveda, Yoga's sister science of self-healing. Chef Diana Basto will delight us with her creative preparations that are filled with flavor, color and the vibration of love.

All are welcome to attend and benefit from this transformational gathering that cultivates sangha (community) promotes focus and discipline (sadhana) and teaches us how to enjoy the simple but yet profound qualities of our soul.

For more information please contact us at:

Daily schedule includes: morning meditation and postural yoga practice, three meals per day, satsanga (wisdom discourses), transformational group exercises, hiking and beach excursions.