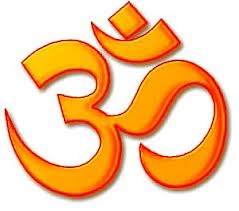 Classes, Workshops & Short Programs with Mas Vidal


INTEGRAL HATHA YOGA MASTER CLASS SERIES
Dates: December 9th / February 10th / March 3rd / April 7th
Based on the major themes of Mas Vidal's latest book, this master practicum series will explore the essence of classical postural yoga that aims to balance the mind-body relationship and the more subtle inner sun-moon energies. These medieval practices are rarely understood or taught today. Experience the true nature of Tantra yoga's mystical mind-body integral healing system. Settle your restless mind with unique postures and pranayama (breathing) exercises designed to awaken the prana of the higher centers (chakras) so that you can actually meditate and enjoy the bliss of the soul.
Date: January 5th
Paramahansa Yogananda's Birthday and New Year Intentions Practice


This special tribute class will celebrate Yoganandas125th birthday. Considered by many as the "Father of Yoga in the West", Yogananda was a rare teacher who demonstrated the highest capacity of an integral approach to yoga or samadhi. We will practice the Bengali approach to yoga internalization (pratyahara) that he mastered and is directly linked to such sages as Patanjali and Adi Shankara with roots in the teachings of Bhagavan Krishna as found in the Bhagavad Gita. Experience dynamic postural yoga, powerful pranayama, relaxation techniques and Yoganandaji's mystical tensing and releasing techniques. This special community class will ultimately truly come together in the culmination of chanting and deep inner meditation. We will also end with intention setting, Divine light prayer ceremony and offering our blessings for health, wellness and abundance for the New Year. All are welcome. Jai Gurudev!!!
Note: We expect a large attendance for this class so pre-registration is recommended.
Time: 10:30am - 12:30pm Integral Hatha Yoga Master Class / More info
Location: Soul of Yoga
Address: 627 Encinitas Blvd, Encinitas, CA 92024
For more events, classes and programs with Mas Vidal please visit his travel schedule here.

---