Classes & Events with Mas Vidal and Special guests

Virtual Bhakti Fest with Mas Vidal & Other Artists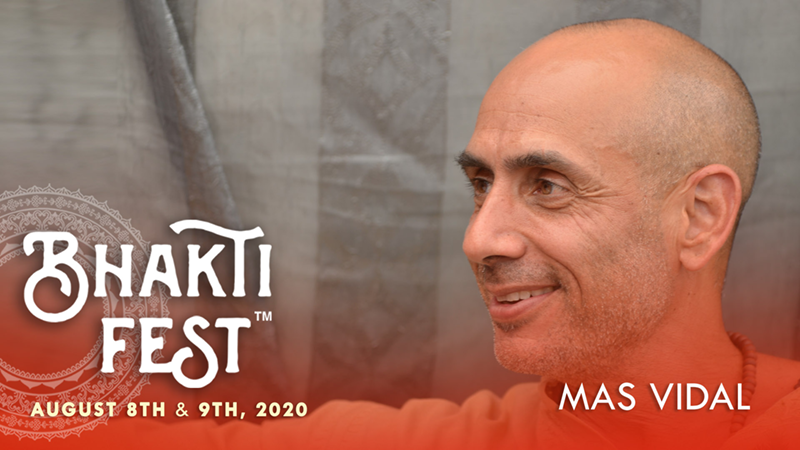 Join Mas for the first-ever virtual Bhakti Fest Reunion. Mas is super excited about performing for Bhakti Fest Reunion with other musicians, speakers, activists, and healers from all over the world. Join Mas for "The Secrets of Success" workshop per Yoga & Ayurvedic philosophies. The workshop is based on an adaption of Swami Rama Tirtha's teaching over a century ago at a small gathering in San Francisco in 1902.
Bhakti Fest Reunion will be streamed live 8th and 9th Aug.
Join the Festival: Purchase your ticket
We hope you will join us for an epic weekend of entertainment and workshop classes across 3 stages.
---