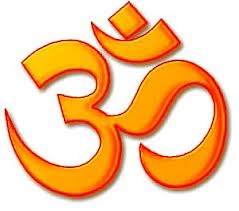 Classes, Workshops & Short Programs with Mas Vidal


---
Yoga Veda Detox

Experience Mas Vidal's special Ayurvedic yoga practice designed to flush out all the deeply seated toxins created by the doshas and improve digestion, sleep, skin radiance and calmness of mind. The Yoga Veda Detox will include Ayurvedic oils, combined with acupressure points along with therapeutic yoga postures and techniques to detoxify the body and vibrate the soul. Considered a condensed replica of Ayurveda's Pancha Karma purification system, you will also be given a special detox tea and recommendations as home remedies for interested in deepening the purification process. We will end with a Divine Light guided meditation purification and sound healing ceremony. Practice, purify and celebrate life, all are welcome.


What to bring: yoga mat, a large bath towel, water bottle and minimal clothing to expose the skin for the application of medicinal oils.
Date: April 14th
Time: 9am - 12pm
more info or to register
---
Ayur-Vedic Astrology
Learn about Vedic astrology and its connection to Ayurveda, the science of self-healing. Vedic astrology follows a sidereal zodiac and teaches us very unique ways to understand how the five elements influence our mind, body and all aspects of life. Mas will share many years of counseling practice in medical perspective to Vedic astrology. This workshop will introduce the main features of Indian astrology and its connection to Yoga to gain insight into our spiritual evolution and how it can be used to understand the karma that affects our health (doshas) and well-being. Included with the workshop, participants will get a print out of their own birth chart and Mas will teach you to understand your rising, moon and sun signs as the key factors for discovering your dharma and living your life purpose to the fullest capacity. All are welcome to attend and learn, listen and explore the deeper dimensions of your soul and consciousness.



Date: Sunday, May 19th, 2019
Time: 2pm - 5pm
Location: Soul of Yoga, Encinitas, Ca