Vedic Astrology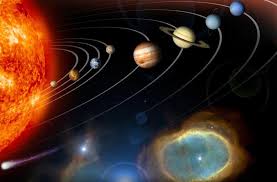 Vedic astrology is the science of light, originating in ancient India. It assumes the law of karma, which is the principle of cause and effect. It is based on the sidereal zodiac and the exact position of the planets in relation to the stars.
A natal chart reading is a comprehensive interpretation of the Vedic horoscope focusing on various aspects of life (health, career, finances, relationships etc.)
Sessions with Mas Vidal focus on a medical (Ayurvedic) and spiritual perspectives to give counseling towards improving your health and wellness and following your dharma (life purpose). Additional aspects that are considered are saturn periods, current cycles that may be affecting your life currently and use of the chart as a tool for improving health and wellness.
Sessions include:
~ Determining you rising, sun and moon signs according to the sideral zodiac (Vedic).
~ Dosha type
~ Health factors according to astrological influences and periods.
~ Dietary practices according to the seasons and any imbalances.
~ Adapting your yoga practice according to your dosha type and your karmas.
~ Gem prescription
~ Herbs & Body oils
Ayurvedic Astrological Chart Reading: $195
PURCHASE NOW
Email us your birth time as it appears on your certificate, year and city, state, country. All appointments are done over the phone or via-skype. Note: Pre-payment is required to schedule your 60 minute session.

Mention Dancing Shiva/Mas Vidal for a special discount.