India Programs & Pilgrimages
Dancing Shiva presents...
INDIA 2018
We are offerring two India programs in 2018, each with its own distinct quality to experience and embrace the incredible knowledge that India offers. The Yogi Yatra (pilgrimage) will be focused on the northern region and more partcularly the Himalayas. This region is abound with yoga, ancient temples, the sacred river Ganges and the caves (including Mahavatar Babaji's).

---
Yogi Yatra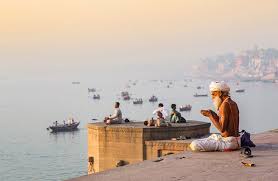 Dates: November 16th - 25th 2018

Arrival City & Departure City: Delhi, India
Mas Vidal will be hosting a special pilgrimage in the sacred Himalayan regions in the states of Uttarakhand and Uttar Pradesh.

General description: The journey will begin with arrival into Delhi where we will take a few days to unwond from travel, visit some very special sites such as the breathtaking Akshardham and the very special museum and the Birla House or Birla Bhavan, is a museum dedicated to Mahatma Gandhi, in New Delhi, where Mahatma Gandhi spent his last days during his battle to overcome colonialism. Overall this trip is focused on the spiritual values that India represents and we will honor this by visiting sacred sites that were vital to the renaissance of yoga in recent times. Our trip will stir the deepest vibrations of devotion that India holds in its rich Vedic traditions, in its sacred cultural practices and the fascinating history that makes India an incredible experience for any spiritual aspirant.

Our stays will include special yoga ashrams and modest bed and breakfast style hotels. After a couple of days in Delhi the group of sadhakas (spiritual aspirants) will head north to the Himalayas into the state of Uttarakhand and ride the famous Kathgodam Shatabdi Express, a new Swarn' train (gold standard) showcased by the India Railways to reach the highest station in the very scenic Himalayas where we will stay at various ashrams to practice deep meditation and visit the sacred temples and caves of these remote regions. The altitude is much higher and one should expect much cooler temperatures, especially at night and early morning.

Included: Accommodations and meals and transportation in India. (International Air-flight not inlcuded).
---
Deposit: $500
Note: Ideally, deposits should be made at least 75 days prior to the trip.

---
Price: $1,750
---
Ayurveda Healing Immersion
November 1st - 15th 2018
Namaste Ayurvedic students and enthusiast,

Year after year our intimate and humble groups have enjoyed their studies of Ayurveda & Yoga in the sacred land of India. Its really hard to explain in words how valuable it is, simply just "being" in India. You naturally absorb so much great wisdom from this colorful culture. Students of these unique training programs actually participate at a fully fledged Ayurvedic University in Pune.
D.Y. Patil College of Ayurved & Research Centre is a prestigous university that is affiliated with Dancing Shiva to offer non-Indian students an opportunity to study Ayurveda in the most authentic environment. More important than the state of the art school and hospital facility is the highly trained faculty of doctors, practitioners, yoga teachers and community leaders that come together to bring great depth of wisdom and practical clinical experience to all our students. Attendees will enjoy cultivating new friendships and learning from the experience of being immersed in Ayurveda in its homeland. The empasis is on providing a balanced approach to learning between theoretical knowledge and practical experience. I have seen over the years how changed our students are from attending these programs, from being in India and the renewed spiritual attitude that they infuse into their lifestyles. Its truly a life changing experience that everyone can enjoy and benefit from. Please do let me or our Dancing Shiva staff know how we can make this experience better for you.
In service, love and gratitude,
Mas
This is a special fully integrated Ayurvedic immersion program offered at an authentic Indian University (D.Y. Patil College of Ayurved & Research Centre). This is a unique opportunity for students to integrate themselves in ayurvedic studies as taught in the mother land of India. This 10-day program provides an overview of ayurvedic principles and focuses on the core elements of ayurvedic wellness, its practice, lifestyle and treatment care. Participants will receive certification for 100 hours towards becoming an Ayurvedic Health Counselor.
Each day focuses on a different topic ranging from various subjects listed below to provide for a broad understanding and overview of how ayurveda is practiced as a complete medical system.

Curriculum topics include:
~ Kaya Chikitsa (Internal Ayurvedic Medicine)
~ Pancha Karma (Clinical Ayurvedic Treatments)
~ Womens Ayurveda-Gynecology
~ Herbology
~ Yoga Asana & Pranayama Therapy according to Ayurvedic Principles.

Overview of what is included in the Ayurveda Program:
1. Education provided by Mas Vidal and the extraordinary faculty at D.Y. Patil College of Ayurved & Research Centre
2. Shared accomodations in apartment style living.
3. 100 Hour certification
4. Transportation is provided on arrival to Mumbai International airport only! Drop off is also included to Mumbai International airport after the last day of the program.

*Recommended arrival into for the Ayurveda Program is into Mumbai International Shivaji Airport or Pune Airport on October 31st 2017 and return flight on early morning of November 11th (night). Note: Its good to arrive a few days earlier to adapt to the time change. Cost for early arrival is extra and we will recommend either hotel or take your directly to the accomodations for the program on the campus. Some people prefer to spend a few days in Mumbai in a hotel site seeing before the program begins.
*Are highest recommendation is to attend the Bhakti Yoga Immersion prior and enjoy good community on this sacred trip.

---
*Meals are to be paid separately as there are various vegetarian meal options on campus at very reasonable prices. Expected cost will vary depending on how much you eat however one can expect to eat very well for about $15-$20 per day (maximum).
* The city of Pimpri is a smaller suburb of the larger Pune and is the Ayurvedic educational capital of India with many schools, clinics, restaurants, stores and communities thriving in the Ayurveda and Yoga tradition. This will be a combined clinical and cultural learning experience that cannot be replicated anywhere else except in Mother India.
Deposit: $500
---
Total Program Cost $2,150


---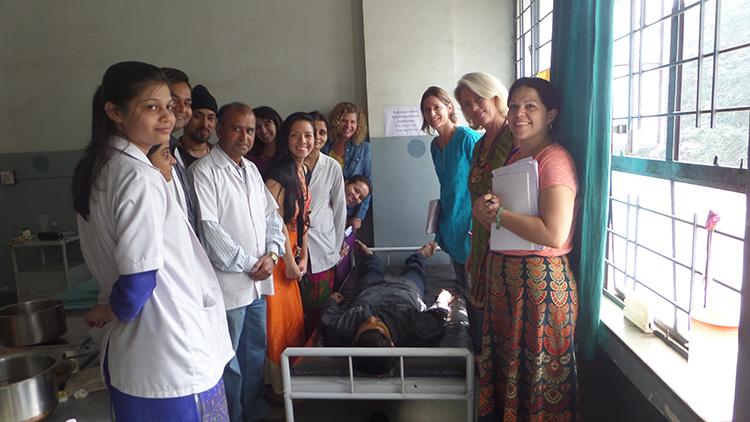 Program students with Ayurvedic doctors observing a patient in the hospital prior to treatment for back pain and spinal issues.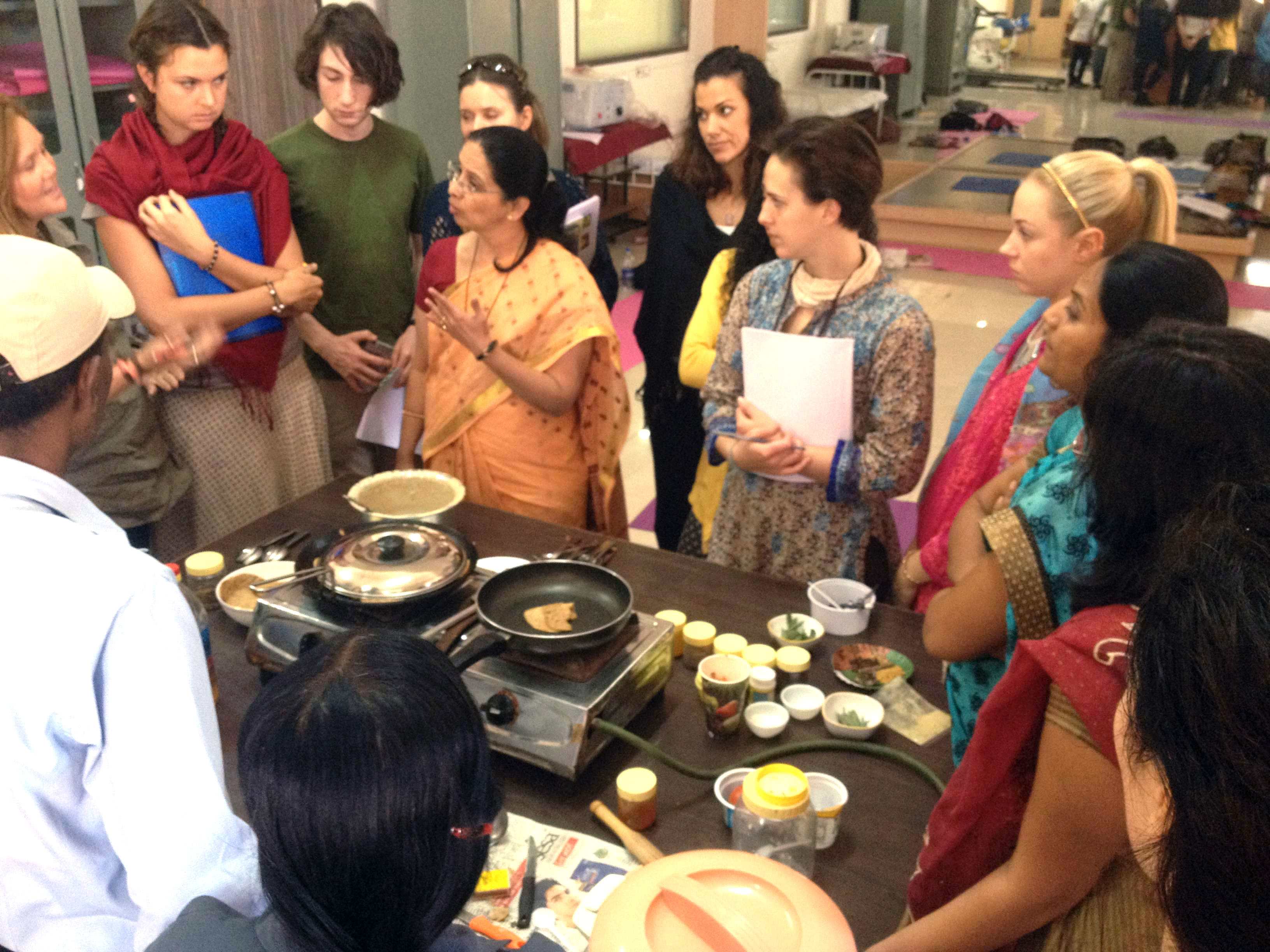 ---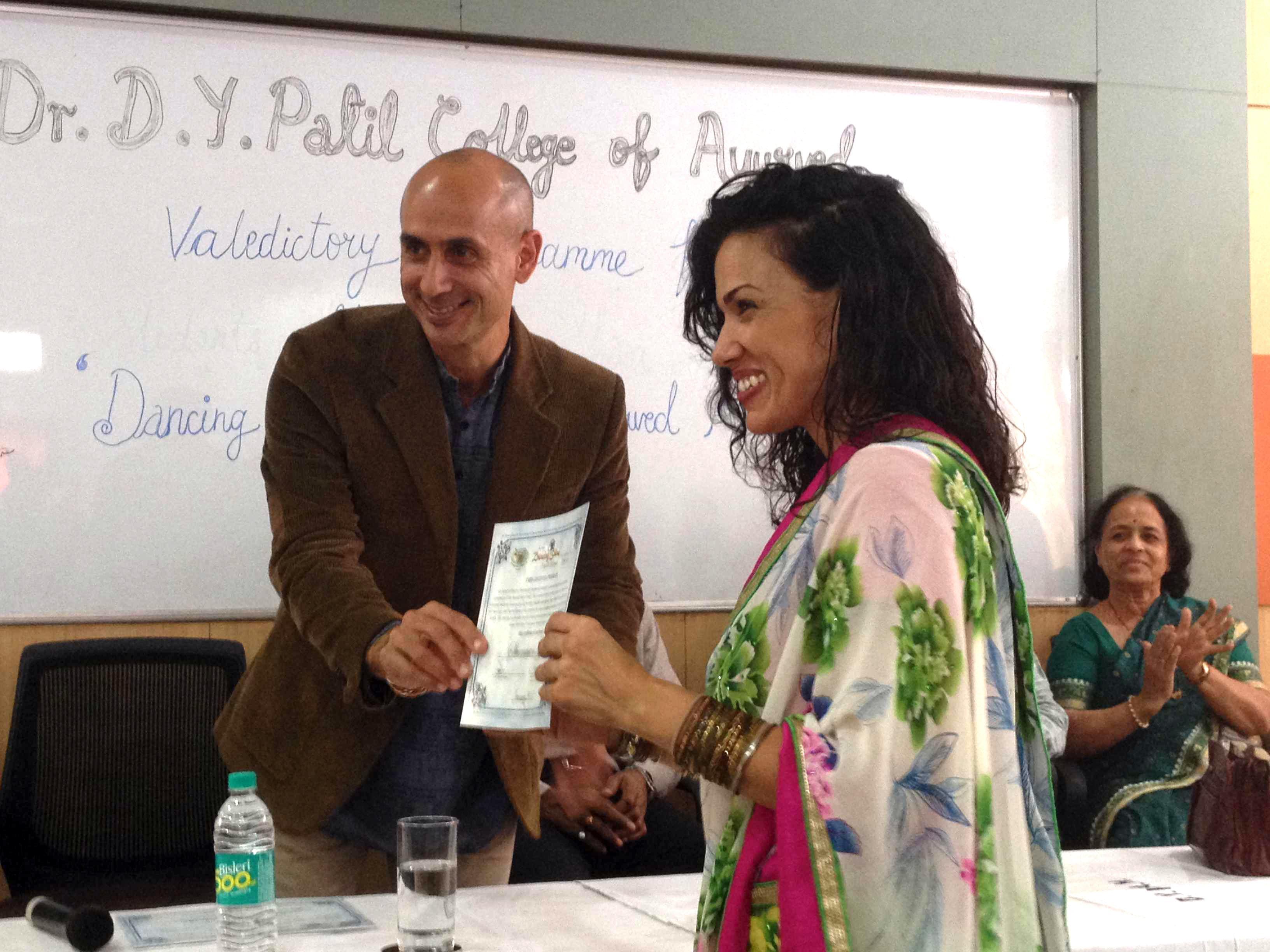 ---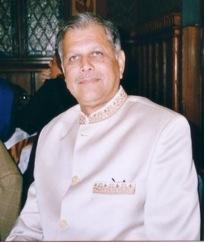 Dr. Subhas Ranade and his wife Sunanda are chairmans of the International Academy of Ayurveda (IAA), he is one of the leading pioneers of Ayurveda globally. He has been on the faculty of the Dancing Shiva programs for over 12 years and both DS and IAA have shared a strong affiliate relationship for many years.