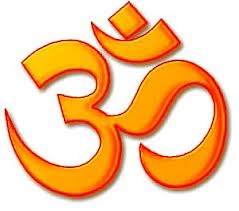 Classes & Workshops with Mas Vidal


---
Yoga + Ayurveda for Evolutionary Living Part 2

Victory Over the Monkey Mind
There is no doubt, the mind is fickle and difficult to manage especially when the pace of life is only getting faster every day. Ancient Vedic wisdom teaches us that the body and its functions are a reflection of the mind, thoughts and our emotional nature. The essence of Vedic healing proclaims that wellness begins with proper management of the senses, discipline over the conditions of the mind and continuity of effort. Attaining true health and wellness is rooted in sound mind-body-synergy and by understanding the root causes of disease and mental disharmony to attain victory over our bad habits. Let us explore what both yoga and ayurveda provide us with to make this monkey madness a powerful transformative tool for promoting health happiness and feeling love for all.
Also included:
~ Breathing techniques
~ Meditation and visualization techniques
~ Healing power of affirmations and mantras
~ Herbs for the mind
~ Q & A for those interested in taking the Ayurvedic Wellness Program

Lecture-instruction, postural yoga and special techniques.
Date: Saturday, March 10th
Time: 1 - 4pm
Location: Be The Change Studio
Address: 3943 Portola Parkwary
Irvine, CA 92602 United States + Google Map
---
INTEGRAL HATHA YOGA: The Ultimate Sun-Moon-Earth Practice

Based on the major themes of Mas Vidal's latest book, this master practicum series will explore the essence of classical postural yoga that aims to balance the mind-body relationship and the more subtle inner sun-moon energies. These medieval practices are rarely understood or taught today. Experience the true nature of Tantra yoga's mystical mind-body integral healing system. Settle your restless mind with unique postures and pranayama (breathing) exercises designed to awaken the prana of the higher centers (chakras) so that you can actually meditate and enjoy the bliss of the soul.

~ Mostly postural yoga integrated with breath-work and meditation ~

Date: Sunday, March 18th
Time: 11am - 1pm
Location: Soul of Yoga

Address: 627 Encinitas Blvd, Encinitas, CA 92024
For more events, classes and programs with Mas Vidal please visit his travel schedule here.


---
YOGA & AYURVEDA FOR EVOLUTIONARY LIVING (Part One)
Focusing on Raising Awareness
Our western world and most particularly urban societies are overcome by "excess" in many aspects of our lifestyle and manner of thinking. The patterns seem to be redundant and as a result the health issues are increasing and damaging the quality of our lives. The ancient yet practical wisdom of Ayurveda teaches us how to manage our physical energies accordingly, as per the level and maturity of our body type and awareness, known as mind-body-synergy. Learn the indicators of excess in health and wellness and the key principles to managing your weight through diet, herbs, yoga and lifestyle practices. Ayurvedic dietary wisdom principles provide a framework in which to adapt our diet to the cycles of life, for healing and for spiritual evolution. This workshop will explore the concepts of health and wellness, not measured merely from a physical or aesthetic perspective but from one of awareness, consciousness and ultimately in the relationship one shares with nature.
Also included:
Addressing the concept of balanced weight or "loss" according to Ayurvedic tri-dosha.

Ayurvedic remedies applied according to the dosha type.

Applying yogic techniques to enhance the balance of the digestive system.
~ A therapeutic yoga practice combined with the wisdom of Ayurveda
Date: Saturday, March 24th
Time: 2 - 5pm
Location: Yoga Jones

Address:105 S Oak St # 200, Ventura, CA 93001
---