Ayurveda for Life: A Wellness Collective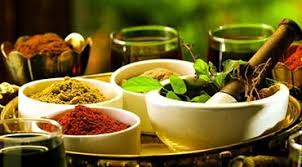 A 50 Hour Certification Intensive Program taught by Mas Vidal and special guests presenters

Ayurveda, as Yoga's sister science is the optimum teaching for living a balanced life. It aims at integrating the individual being into a harmonious relationship with nature through practical and common sense methods that appeal to all, regardless of age, culture, body size-shape or religion. Its power to heal is garnered through a collective number of principles that are designed to align us with nature's laws. Each of the five gatherings will focus on different themes that have become essential and relevant trends for health and wellness today. These collectives provide a threefold experience that includes wisdom teachings, practicum and powerful collective healing circles to circulate dialogue, provide support and promote evolutionary living. Classes are listed in the order they will be offered.

The Topics:
1. Natures Wisdom - Introduction to the core principle that supports healing the mind-body relationship. Creating a pathway to enhancing your personal healing journey, physically, mentally, emotionally and spiritually.
2. Who Am I? Understanding your signature Mind-Body Type according to Ayurveda, Jyotish (Vedic Astrology) and the philosophy of Yoga.
3. Diet, Spices and Yogic Super Foods begins with the wisdom of natures laws, the six tastes, foods to balance the doshas, the recipe's making spice nice in your life, seasonal and locally sourced eating and foods for the ageless body.
4. Women's Health, Beauty & Wellness - Ayurveda provides a multitude of practical health techniques for promotion of balanced menses, fertility, postpartum restoration, skin care and proper digestion and hormone therapy.
5. Ayurveda & Yoga - These two sister sciences when practiced together provide the most comprehensive approach to spiritual evolution. Teachings and practices include postural dosha yoga, yoga therapy, the sacred breath techniques, relaxation and restoration, devotion and meditation.
Dates & Locations:

San Diego, Ca Program Begins: October 14th, and continues on Nov 11th, Dec 16th, Jan 13th, Feb 3rd.

Virginia Beach, Virginia Program Begins: January 24th - 27th, 2019 (Being offered in a condensed format).

Time: 8am - 6pm
Address: Studio Jai Ma / 16769 Bernardo Center Dr, San Diego, CA 92128
Address: Studio Bamboo/ 2861 Lynnhaven Dr #108, Virginia Beach, VA 23451

Pricing Options: $1,008 (Complete) / A la carte: $250 (Individual one-day module only)
Includes: The course provides, hand-outs, reading recommendations and 50 hour certificate of completion.
PAYMENT: Click Here to make a payment
DEPOSIT: Click Here to make a deposit