Steam Therapy
Herbalized steam therapy activates the sweat glands to flush out all the body toxins that were loosened for release during the bodywork session.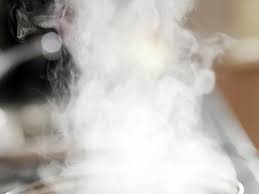 This treatment is done while laying on the treatment table with a special canopy that attaches to the table to seal the steam inside as it passes over your body. This treatment must be combined with Abhyanga (Ayurvedic bodywork). Both Bodywork and Steam Therapy go together as integral parts of the Detox Program.

Per session: $50 / 30 minutes

Please Note: Credit card number is required when booking your appointment. We have a 24 Hour cancellation policy or full payment will be charged. If appointment has to be rescheduled there will be no extra fee. Late cancellation fees are also waived under certain emergency circumstances.