Shirodhara
Shirodhara or the "Spiritual Eye" treatment is probably the most known of Ayurvedic treatments due to its blissful affects on the mind and entire nervous system. After preparing the head with a warm oil massage, a soothing and heavenly stream of warm oil is poured continuously over the forehead. "Shiro" means head and "dhara" means flow, the result is a peaceful, relaxed and present mind. This treatment is included in our Detox Program and is an affective means for addressing issues related to the mind, stress, sleep disorders, worry, trauma or tension. For more chronic conditions multiple sessions may be recommended by our doctors and practitioners.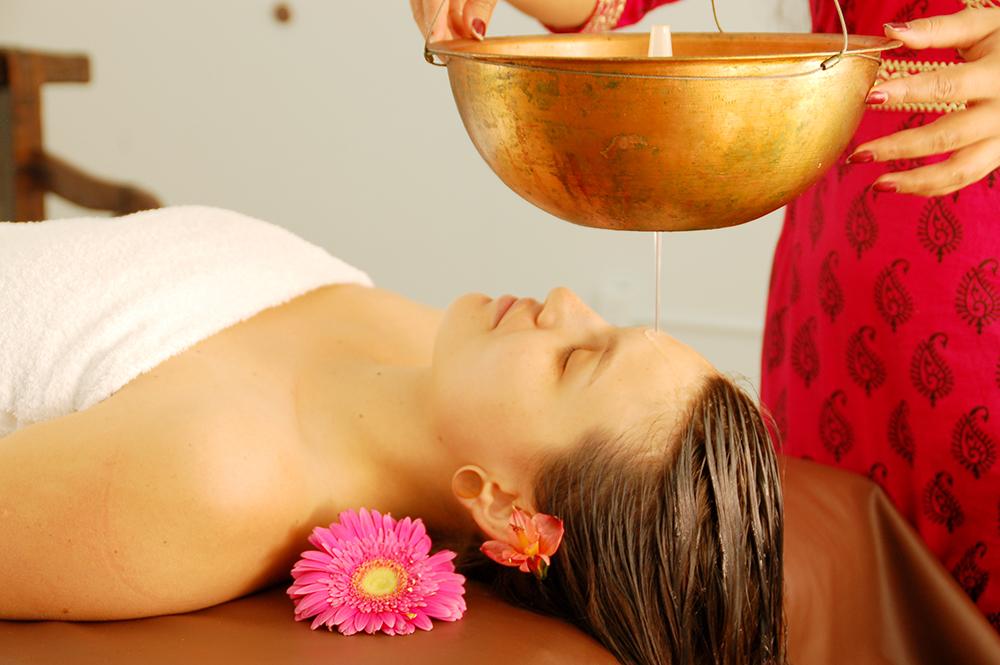 Individually: $100/55 minutes
Special Note: This treatment is even more amazing when combined with the Ayurvedic Bodywork, also known as Abhyanga.

Please Note: Credit card number is required when booking your appointment. We have a 24 Hour cancellation policy or full payment will be charged. If appointment has to be rescheduled there will be no extra fee. Late cancellation fees are also waived under certain emergency circumstances.