Ayurvedic Bodywork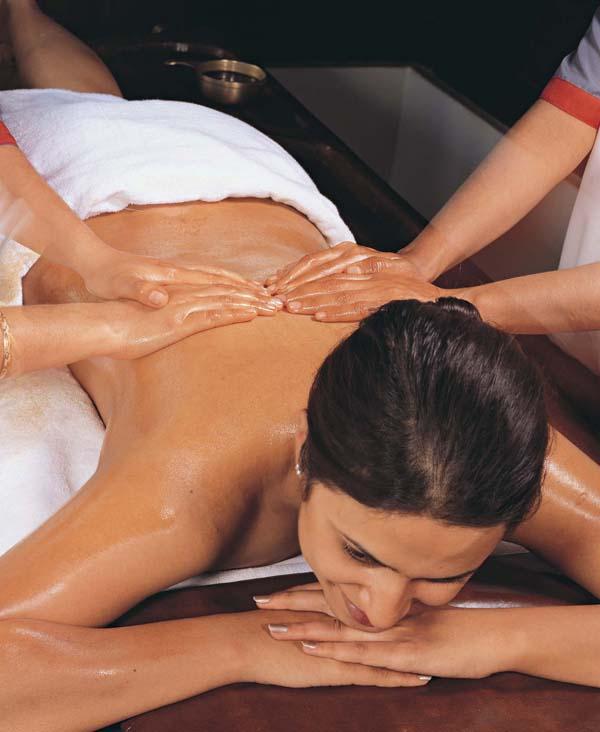 ABHYANGA (Ayurvedic Bodywork) - This ancient Indian bodywork is a unique form of massage called abhyanga and combines soothing and repetitive strokes and an aromatic blend of organic ayurvedic oils* infused with medicinal herbs. The strokes and techniques work to open the energy points (marmas) of the body and aids in the release of toxins especially when combined with steam therapy (svedhana). Our four handed (second therapist) option is available and price is doubled.
Special Notes:

~ This is our most popular treatment and is very relaxing, releases stress and nourishes the entire body with delicious oils.
~ Best when combined with steam therapy to ensure release of the toxins.

* Specific oils can be chosen if you have done an ayurvedic consultation or if you know your dosha type.

$100/60 minutes ~ $135/90 minutes / $25 add on (for private session at your home).
Please Note: Credit card number is required when booking your appointment. We have a 24 Hour cancellation policy or full payment will be charged. If appointment has to be rescheduled there will be no extra fee. Late cancellation fees are also waived under certain emergency circumstances.