Mas Vidal in the Media
Evolutionary Living, Karma & Holistic ideals with mas vidal
Mas was recently interviewed by Adam Kruger of Enhanced Living.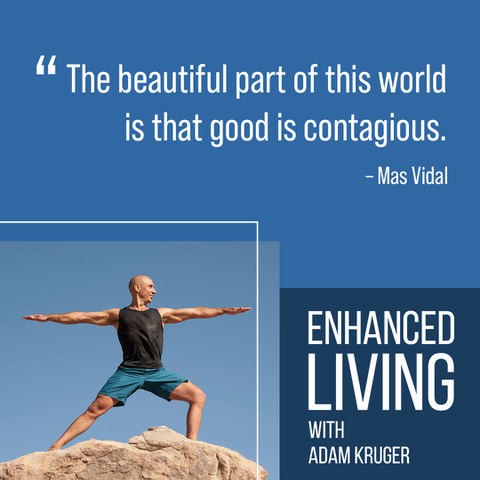 "He is a true personal inspiration to me and a sought after spiritual motivator, encouraging balanced ideals behind karma and how our individual actions affect the world around us."
In this episode, Mas discussed how he was introduced to the world of 'Ayurveda', the meaning we attach to our external surroundings, and how the current pandemic has been an opportunity for us to slow down and reflect on what's important to us.
Mas also dived into the science behind spiritual practices such as 'Pranayama' and 'Ayurveda' and how beneficial they can be for individuals.
Listen "Evolutionary Living, Karma & Holistic Ideals" with Mas Vidal.
---